Unprecedentedly powerful eBook Converter enables you to convert ebooks to EPUB, PDF and Mobi
Convert EPUB, PDF and Mobi ebooks
Keep original quality after conversion
Convert ebooks in batch
Edit ebook metadata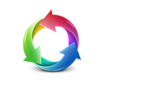 Convert ebooks to EPUB, PDF and Mobi
Convert DRM free ebooks to EPUB, PDF and Mobi format or specific device.
Supported input formats
Able to deal with DRM free EPUB, PDF, Mobi, AZW, HTML format books.
Supported output formats
Three output formats provided for you: EPUB, PDF and Mobi.
Supported output devices
Specific device can be selected as output format as well, such as iPad, iPhone, Kindle, Nook, Sony, Kobo, etc.
Read converted ebooks on more devices
By converting ebook from original format to common EPUB, PDF or Mobi, it's possible for you to read Kindle books on iPad, read other books on Kindle instead of on restricted device.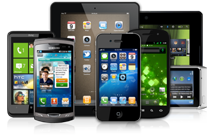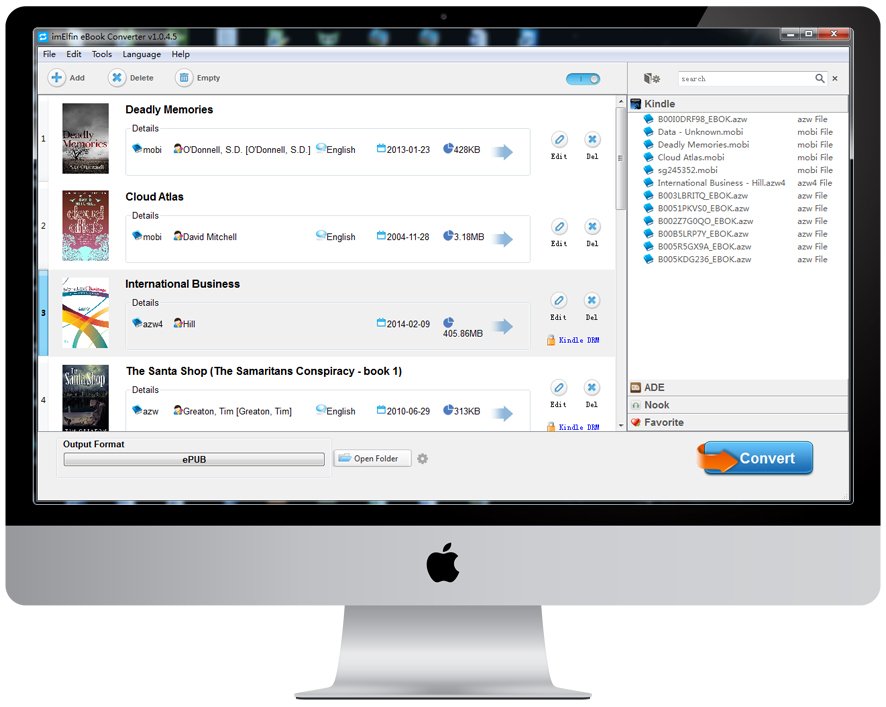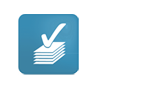 Convert ebooks with no quality and content loss
Advanced technology ensures high conversion quality. Get perfect EPUB, PDF or Mobi file.
Keep your ebook's original quality after conversion
With advanced technology, we can ensure awesome quality and effect for the conversion between EPUB and Mobi. It's the same with converting EPUB or Mobi to PDF. For converting PDF to other format, no software on the market can guarantee the 100% original effect. But you're allowed to have a test with it for free.
No damage to original files
Get your book in destination format for sharing or using it more flexibly.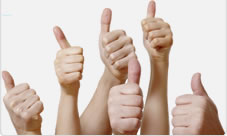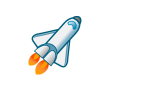 Support batch conversion, save your time
Batch conversion is highly supported, no need to convert books one by one.
Handle books in batch
Easily handle several books for one time, free from the trouble of having to convert books by adding them one after another.
Entire conversion process only takes you a few seconds
Don't need to waste much time on this issue. This tool will automatically start to convert all your ebooks with high speeds once you have loaded your books and chosen an output format.
Time-saving
It often takes you a rew seconds to convert an ebook. For a large size, it may last a little longer.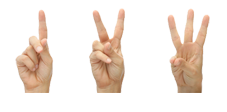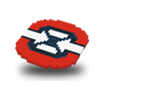 Personalize ebook metadata
Extra editing metadata function helps you modify the cover, title, author, date,etc of the book.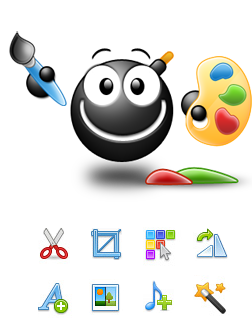 Wonderful ebook metadata function
With this feature, you can change the cover, title, author, date, etc of your ebooks. In addtion, it also covers the function to search and download cover for your book.
Complete ebook metadata, locate ebooks in library quickly
With compete ebook metadata, you can locate each book in your library more quickly.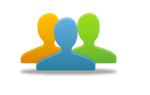 User-friendly interface
Easy for you to get started and convert ebook format with one-click.
Clear interface
Once you launch this tool, you can easily figure out how to get started with this tool and the function of each button.
One-click to convert ebooks
All required is to successfully import your books, choose an output format and one-click Convert button to start the process. Converting ebooks has never been easier.