How to use Kortext Downloader
A Quick Start: How to Download Kortext to PDF/ePUB
Step 1: Install and run the soft
After installation, run the software. You can see the main interface as below.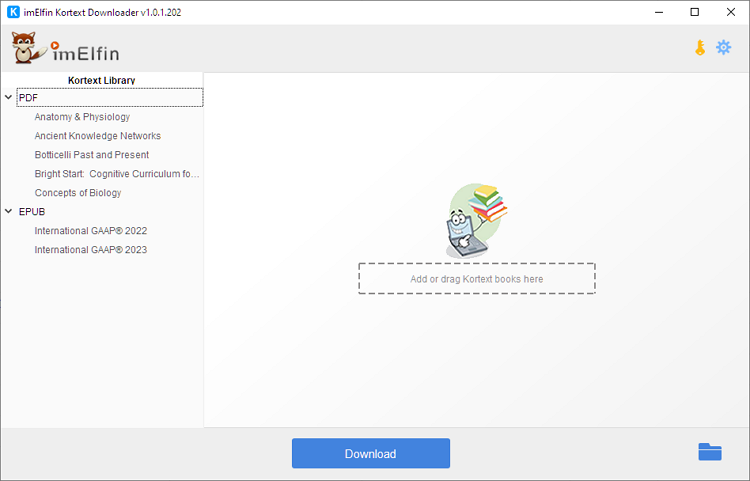 If this is your first time using the software, a registration window will pop up. If you only want to use the free trial version, simply close the registration window. However, if you have already purchased the license, please enter your license email and click on "Register" to activate the full version and access all features.
Please note that the trial version has a download limit of 3 books in total.
Step 2: Get Kortext library
Every time you run imElfin Kortext Downloader, a window will appear requesting you to log in to your Kortext account. Simply sign in with your Kortext information at first. Then, click on "Get Wattpad library" to load your Kortext ebook list into the imElfin Kortext Downloader. It may take a few seconds if this is your first time using the software, and the processing status will appear at the top left corner.
Step 3: Download Kortext to epub/pdf
After your Kortext library is loaded on the left side, simply drag any book to the right side and click on "Download" to start the downloading process. Within just a few minutes, your Kortext books will be downloaded as EPUB or PDF files to your Windows computer, depending on their native format in the Kortext store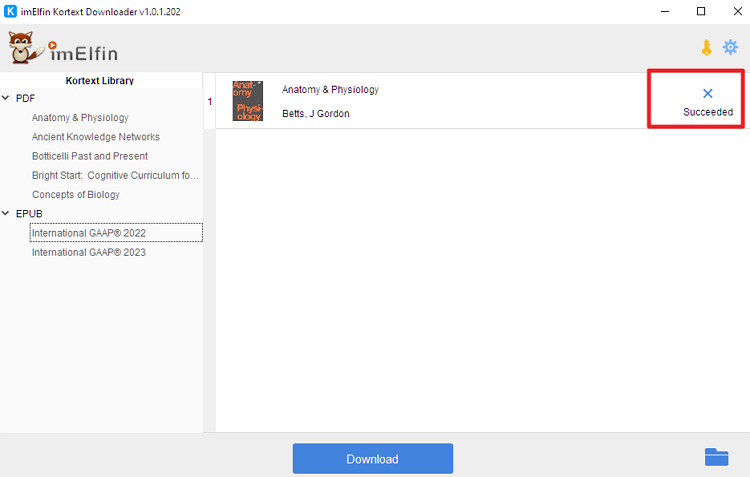 Bonus Tip: Batch Downloading
If you want to download more than one books at a time, simply add them to the right column. Click on the "Download" button to download them in bulk, rather than one at a time.