How to use DVD Copy for Win
Step 1: Select DVD movies
Install and launch Imelfin DVD Copy,then you will see the interface below. DVD Copy lets you copy home DVD movies from DVD disc and DVD folder file. Click the "Source" drop-down list and select the source from DVD disc or DVD folder file.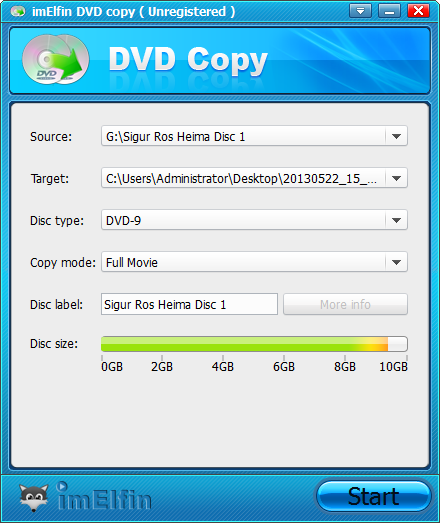 Step 2: General settings and Advanced settings
After the DVD loading process finished, we can click the arrows button on the right top of the main interface to open the Settings window and do some settings.In the left navigation bar of the Settings window, you can select "General" to set your preferred output directory;
Note: The "General" option of the Common Settings window also has multiple functions as below for you to choose.
In the right navigation bar of the Settings window, you can select "Advance" to set advanced informations,such as source region code etc.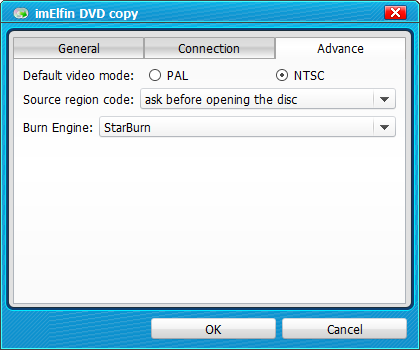 After making all the settings we want, just click "OK" to return to the main interface.
Step 3: Select target path and Start copying DVD sources
Click "Target" drop-down button to set target destination to save copied DVD files on your computer.

After everything is set up, click "Start" to begin copying process. The copying time will vary depending on the hardware and the size of the disc. Normally be around 15-20 minutes. Detail progress can be viewed.