How to use Audible Converter
Audible Converter can decrypt and convert Audible AA/AAX format to MP3, M4B, M4A, AAC and other formats.
Step 1: Install and run the soft
After installation, run the software. You can see the main interface as below.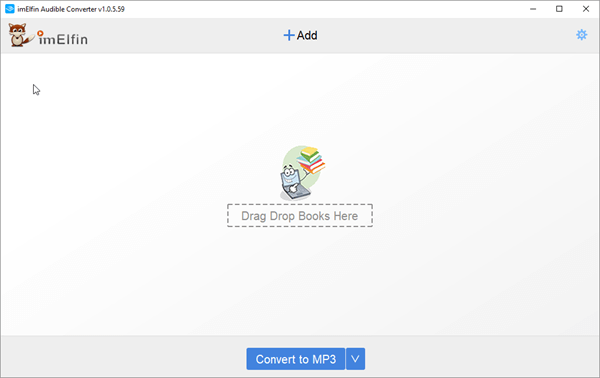 Step 2: Add books to remove drm
There are two ways to add Audible books to Audible Converter.
Method 1: Click on "+Add" icon at the top of the interface, it will go directly to the folder contains the Audible books downloaded via Audible Download Manager. You can select Audible books one by one or in batch to add them to Audible Converter.
Method 2: Open the folder stored the Audible books, drag and drop them to the homesreen of the Audible Converter.
Step 3: Remove DRM from Audible Books
Once the Audible has been added to the Audible Converter, it will be decrypted automatically.

When the decryption has finished, the folder with the decrypted Audible books will pop up automatically. The decrypted Audible AA books will automatically converted to MP3 format while the AAX to M4B format.

Step 4: Convert your books
When the Audible Books has decrypted successfully, you can convert them to any other format. There are ten options: MP3, AC3, AAC, M4, M4B, OGG, FLAC, WAV, WMA, AIFF.

When the conversion has finished, the folder with the converted Audible books will pops up. Then you can transfer these Audible books to any device or listen to them with any player.